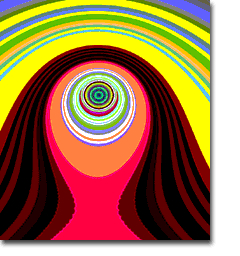 Create your own images using the online Java version of Polynomiography software. Keep in mind, the online version can perform only a small fraction of what the PC application can do. This software will be made available at a future date. If you would like more information on the release of the full version, contact Bahman Kalantari.
Describes how to use the Java applet online version of Polynomiography software.
A sampling of some of the potential uses of polynomiography software
An interactive tutorial explaining the basics of polynomiography itself and how to use the online applet. Requires the Flash player.